EZ DIY Static Cling Window Film
EZ DIY Static Cling
STATIC CLING WINDOW FILM / Static Cling Film DIY Packaging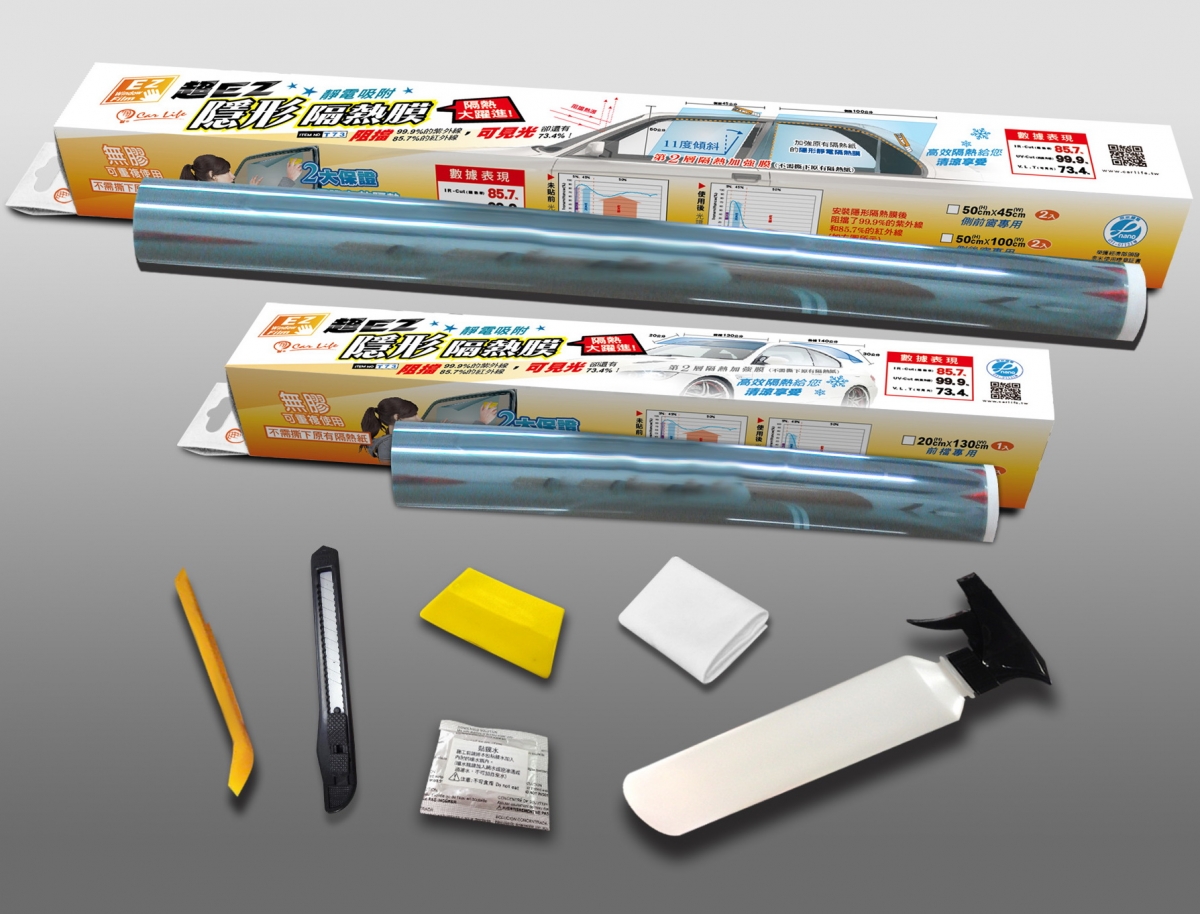 EZ DIY Static Cling Window Film
Spec:
Front Side Window
Rear Side Window
Front Windshield
Rear Windshield
Contact Creative-Shades Now!
EZ DIY Static Cling Window Film
EZ DIY Static Cling Window Film

Specification

There are 4 kinds of film:

Side Window Front: 50*45 cm (11 degrees tilted)

Side Window Rear: 50*100 cm

Front Windshield: 20*130 cm
Rear Windshield: 30*140 cm

Tool kit includes: gasket push stick, Tint-On solution, knife, squeegee, cloth, spray bottle

EZ DIY Static Cling Window Film Features

Friendly 11° design for front side windows
Easy to install
Remove and install again if failure
Sticks with static cling effect
The hotter, the stickier the film is
No glue
Foldable

DIY pack, all tools included

High Transparency
Most car tints are dark, blocks only visible light than heat.
Our product blocks 99% UV and 85% IR and maintains 73% visible light transmittance.

For front and rear windshield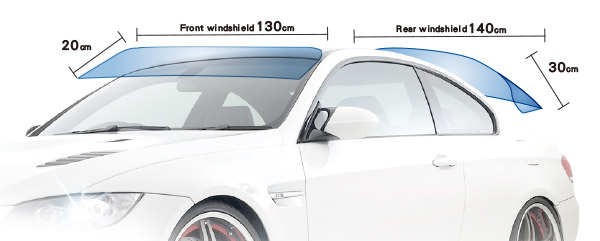 For side windows
films for front side windows are tilted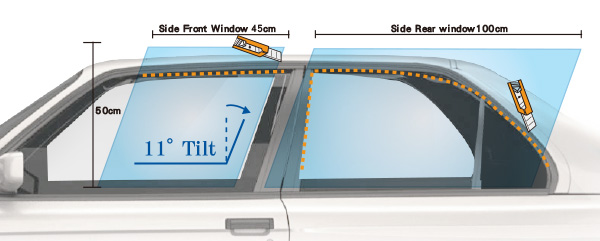 Installation

EZ DIY Static Cling Window Film Notes
1. Install on the inside of car windows.
2. Do not roll up and down the car windows within 24 hours.
3. Do not use suction cups on the film.